SHOP
TREAT YO'SELF WITH AWESOME WALL DECOR
OR shop gifts for friends and family
FLORAL INITIAL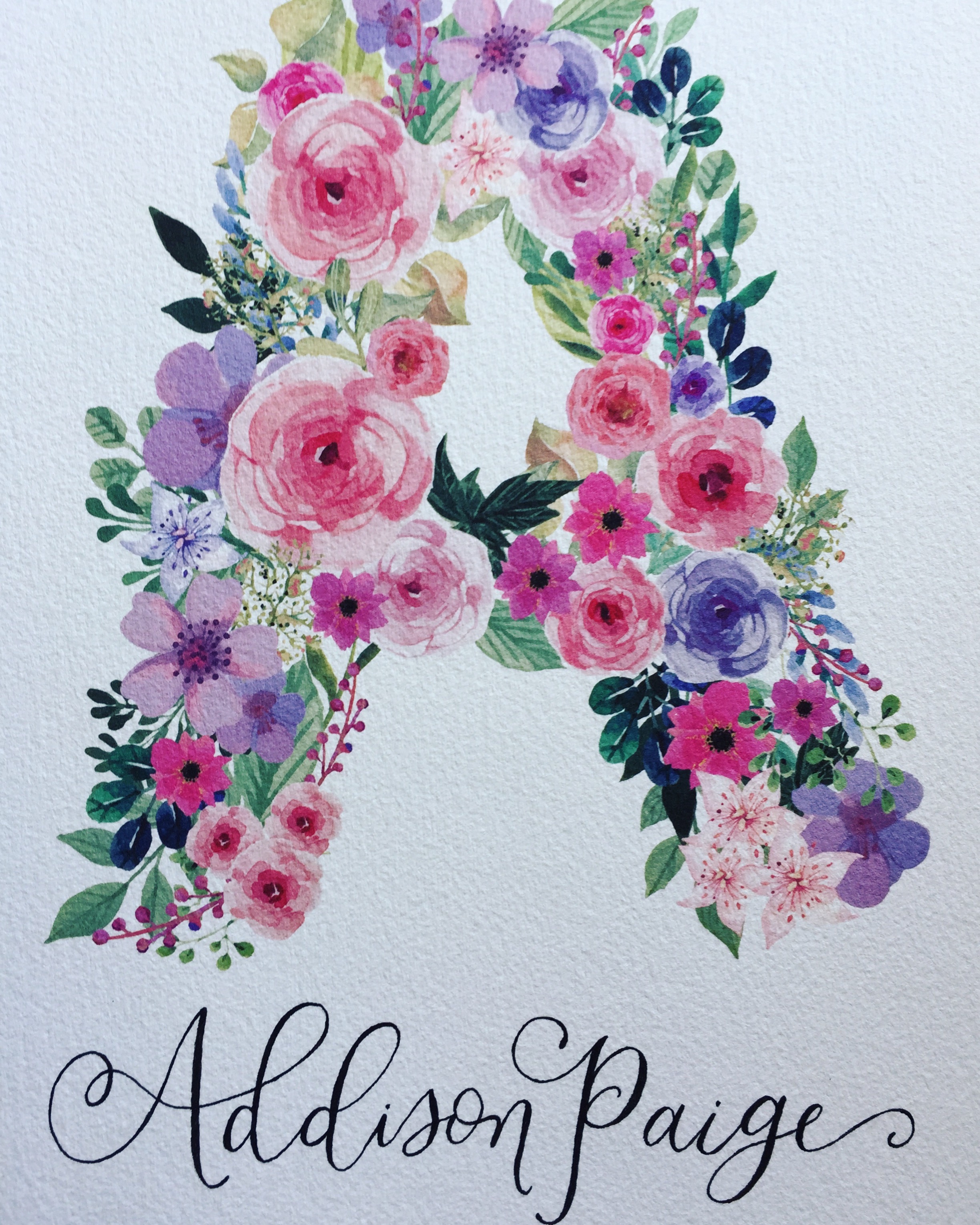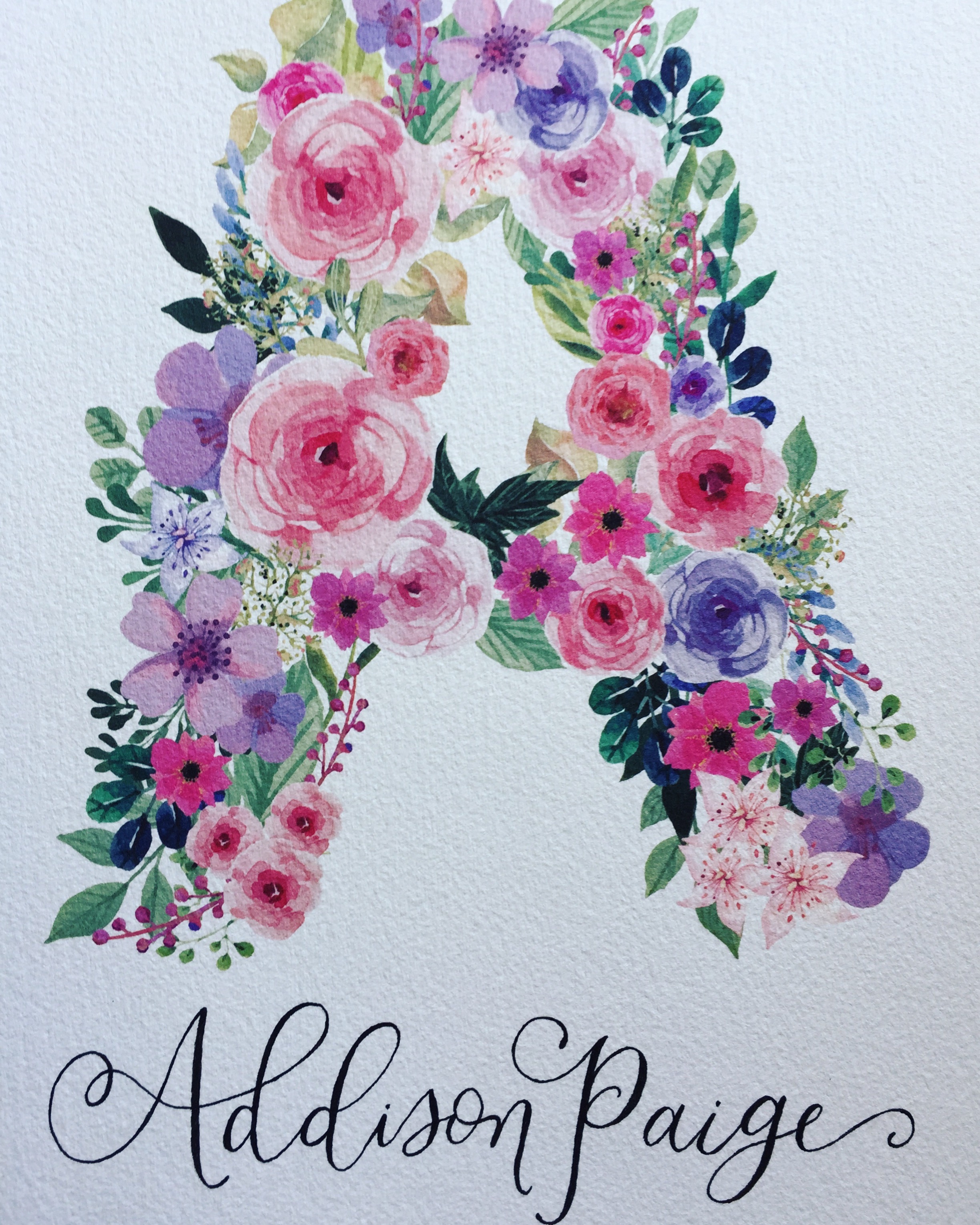 FLORAL INITIAL
This personalized hand drawn illustration and watercolor makes a great gift for yourself or others, and can even be sent straight to the recipient!
How long does it take? About 1-3 weeks to complete after receiving your letter request.
My custom floral initials are hand drawn using archival ink for fine detail and a watercolor overlay on textured watercolor paper. Your watercolor will be wrapped in an archival clear plastic sleeve, with a mat backing. It comes unframed.
Email us if you are looking for a different color theme and we would be happy to accommodate!