Venue/Home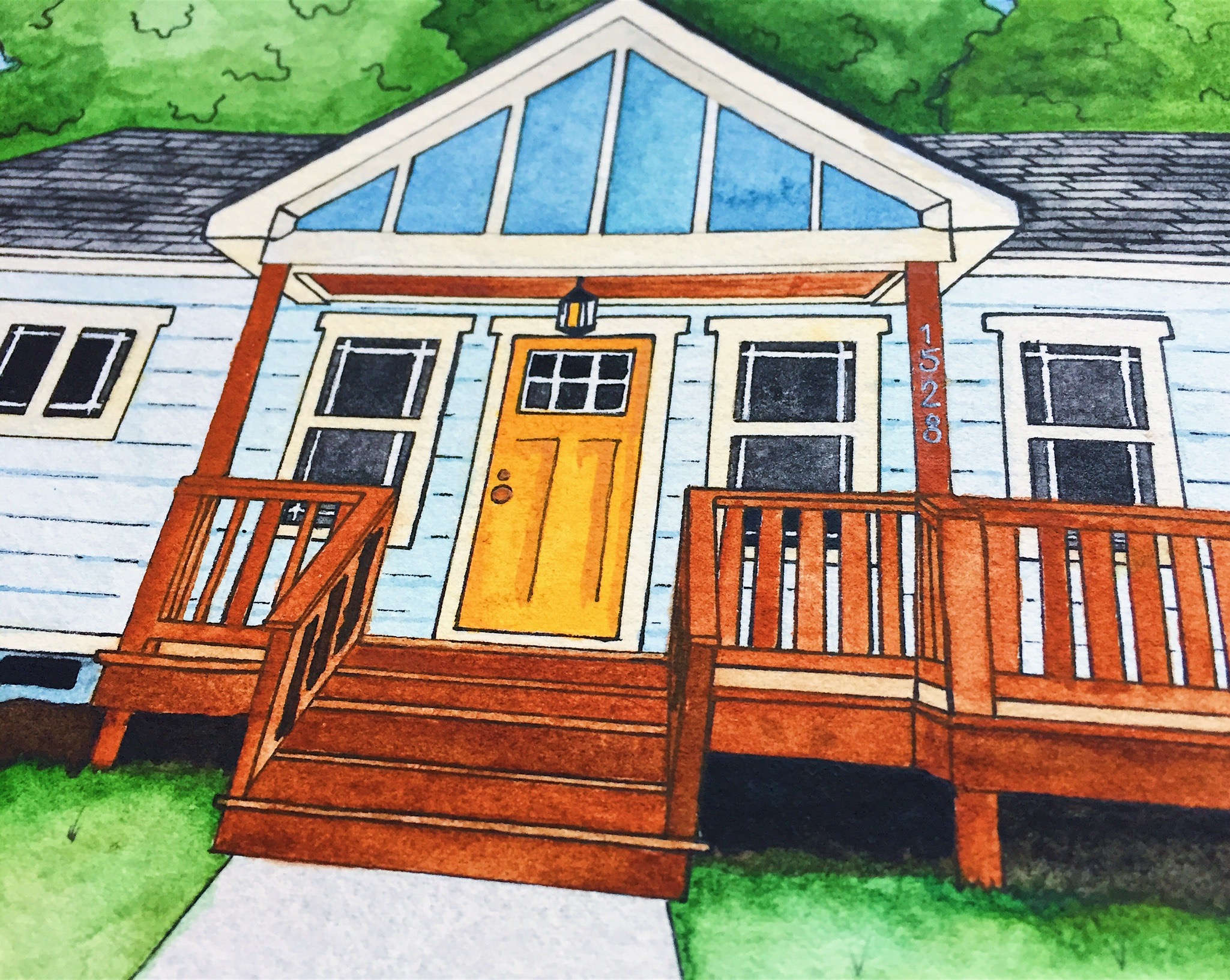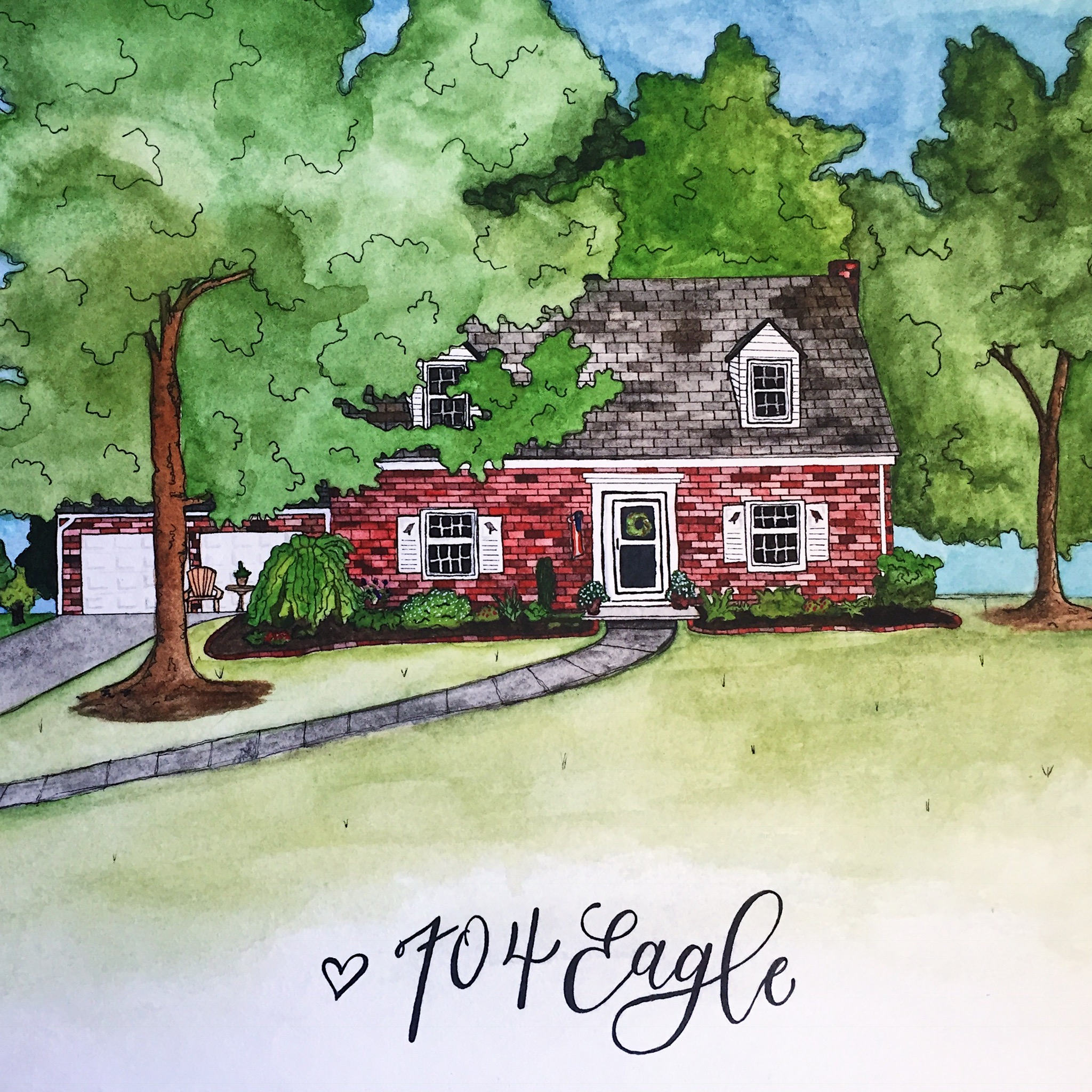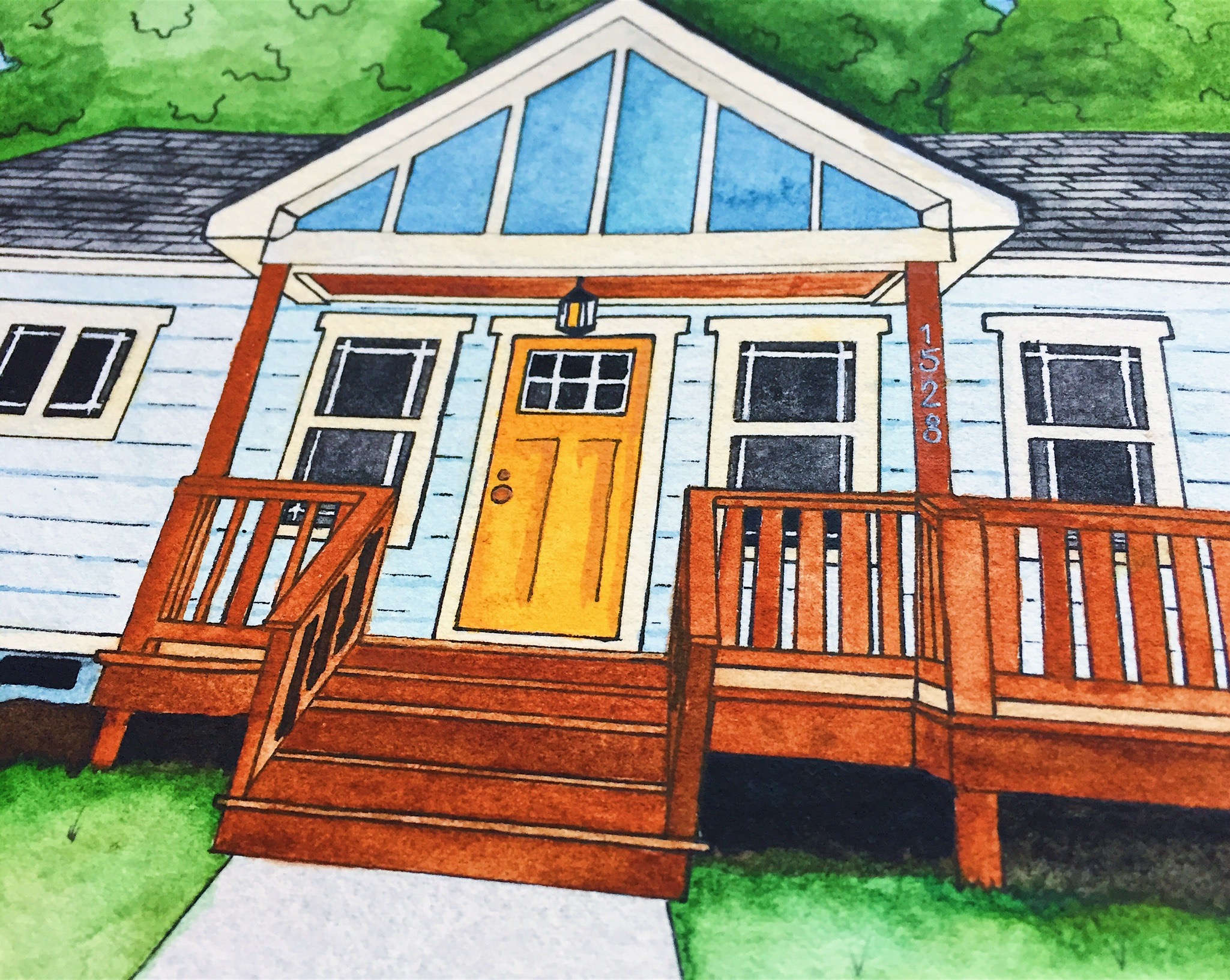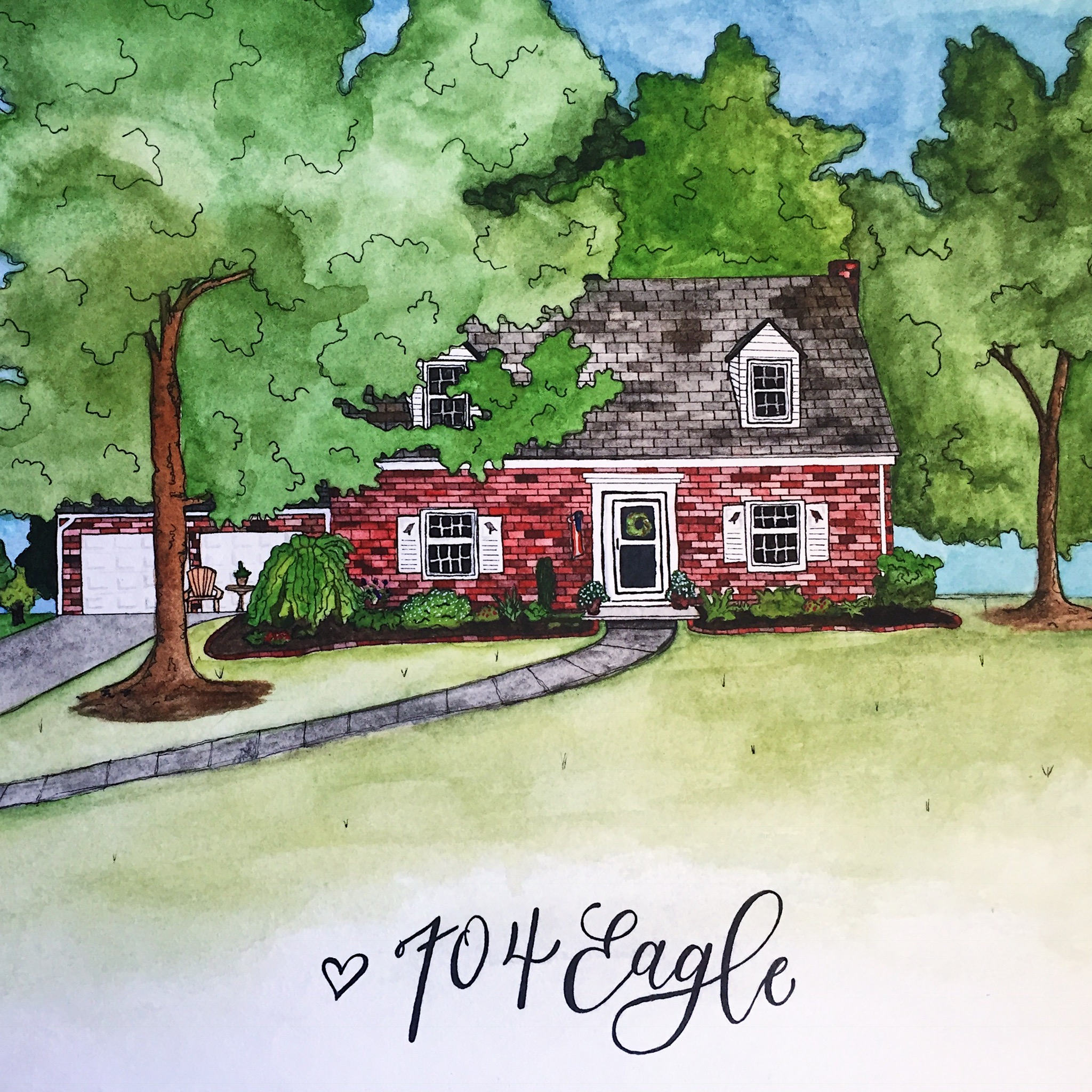 Venue/Home
This personalized watercolor painting makes a great gift — treat yo'self or your friends and family! I can change the season and remove distracting items such as signs, telephone poles, etc. The pictures shown are examples of previous architecture that I've painted, representing the style you will receive.
House Warming Gifts: This customized drawing is a wonderful gift for the new homeowner. (For the first-time homebuyer, consider "Our First Home" as the wording.)
Wedding Gifts: A personalized drawing of the couple's first home would be a thoughtful wedding gift, or an illustration of the venue they were married at. You could also consider two illustrations—one of the bride's childhood home and one of the groom's childhood home—that can be displayed side-by-side in their home.
Real Estate Gifts: For those who sell homes, this is a wonderful closing gift for your clients.
Once you order, please email the following to Haley:
1. A photo of the house to be drawn—a straight on angle is wonderful, but multiple angles are appreciated.
2. Words to be lettered at the bottom. This could be any of the following: Address ("172 Nutmeg Street"), Last Name ("The Smiths"), or "Our First Home"
It takes 2-3 weeks to complete after receiving your photo. The sizing available for portraits is standard for frames, so you'll have plenty of selections to choose from without having to purchase custom framing.
There are three standard sizes available:
• 5x7: The artwork itself is approximately 5 inches by 7 inches wrapped in an archival clear plastic sleeve, with a mat backing.
• 8x10: The artwork itself is approximately 8 inches by 10 inches wrapped in an archival clear plastic sleeve, with a mat backing.
• 11x14: The artwork itself is approximately 11 inches by 14 inches wrapped in an archival clear plastic sleeve, with a mat backing.
For the Best Quality Painting, Send a Quality Photo
The quality and detail of the painting will greatly depend on the quality of the photo you send. Please take a well-lit, front facing photo during normal daylight hours.
What if I am not satisfied with the result and need changes made to the drawing?
If requested, I will email a photo of the pencil sketch for approval and am happy to make up to two minor adjustments to your drawing. Additional adjustments (more than two) require an additional fee. However, major adjustments that require the drawing to be remade will have an additional charge due to cost of materials.
My custom watercolor paintings are hand drawn using archival ink for fine detail and a watercolor overlay on textured watercolor paper. They are created from your photos as a reference for a one of a kind piece of artwork, so please provide as many high quality images you have. Your painting will be wrapped in an archival clear plastic sleeve, with a mat backing. You will receive the original painting unframed.
QUALITY & MATERIALS: Winsor & Newton Professional Grade Watercolors on Stonehenge Aqua Cold Press 300gsm Cotton Rag.